Friday, June 7, 2019
TBA Promotions
Thorson • Baker + Associates is proud to announce Cole Hamey, PhD, Structural Senior Project Manager has been promoted to Associate & Bryan Melvin, Associate, has been promoted to Retail Studio Manager.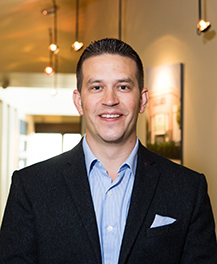 Since joining TBA in 2007 as an EIT, Cole has received his PE license and assumed the role of Structural Senior Project Manager. Cole's project experience with TBA includes healthcare, commercial and educational projects. Cole has been the lead engineer on multiple Revit projects, as well as multiple projects that are vibration sensitive. Cole has also worked on projects utilizing the Integrated Project Delivery (IPD) and LEAN construction practices.
Cole's most notable projects include The Ohio State University CBEC, Springhill Suites by Marriott in uptown Charlotte, NC, Akron Children's Hospital – Kay Jewelers Pavilion, H&M Stores Nationwide, and Cleveland Clinic – Akron General Emergency Department.
Bryan joined TBA as an Electrical Design Engineer in January 2006 and quickly advanced to the level of Senior Project Manager, and was promoted to Associate. Bryan is responsible for client relations, project administration and the management and preparation of construction documents. With more than 15 years of combined experience in engineering and construction, he takes an active role in projects from inception through design, construction documents, and construction.
Some of Bryan's most notable work includes H&M Stores Nationwide, Sears Redevelopment – Several Locations, Macy's Redevelopment – Several Locations, Seritage – Corbin Collection, and Trader Joe's – Several Locations.
Congratulations Cole & Bryan!